Get started with us
From supplying fuel and renewable energy, to distributing tires, parts and lubricants, and using data-driven insights to manage energy and information in the global movement of goods, we've got you covered. Let's find a better way … together.
Scroll through our key market segments below, or select your specific market from the dropdown below
Optimizing Transportation Strategy
Companies like retailers, manufacturers, CPGs, or distributors of goods need to identify industry partners and develop robust supply chain strategies to move their products to market. Our diverse industry solutions provide you with trusted advisors and partners to develop best-in-class transportation strategies using data, insights, and proactive fuel partnerships.
How We Can Help
Renewable Energy
Thermal energy sourced from renewable natural gas (RNG) offers utilities, companies, and consumers a cleaner, greener renewable energy solution. In addition to delivering an uninterrupted supply of RNG to combat emissions generated by heating and cooling or industrial processing, we also generate and trade RECs in the marketplace.
How We Can Help
Tires, Parts, and Lubricants
Our team brings together more than 100 years of experience as an industry leader in the distribution of tires, undercar parts, and lubricants. With comprehensive product offerings and combined distribution, we are able to deliver unrivaled customer service, extensive inventories, strategically placed distribution centers, and value-added marketing and technology platforms to help drive sales.
How We Can Help
Commodity Trading
When there is an imbalance between supply and demand in North American refined products, our traders utilize their expertise, our terminal assets, and multi-modal logistics capabilities to distribute a range of petroleum and natural gas products. This allows us to provide our partners with an economic advantage, meet market demands with sufficient supply, and monetize environmental credits under state and federal regulations.
How We Can Help
Alternative Fuel Applications
Our focus is not only traditional sources of energy, such as gasoline and diesel but on delivering fueling strategies that are tailored to your fleet's operational needs, duty cycles, and sustainability goals. Through alternative fuel applications such as renewable natural gas (RNG), electric, hydrogen, ethanol, biodiesel, and renewable diesel in addition to carbon offset credits, our family of brands offers a variety of fueling solutions to meet your needs.
How We Can Help
Developing Renewable Fuel
Tenured in renewable natural gas development, we're helping farms, landfills, and wastewater treatment facilities transform their waste to clean, usable fuel. As a vertically integrated provider, offering several fueling solutions, we can offer capital investment or offtake agreements in development projects, leading as much or little of the project as appropriate. With a compliance and trading team, as well as direct link to the transportation market, we can maximize your project's return.
How We Can Help
Convenience Stores
Running a successful convenience store can be a challenge. At U.S. Venture, we have partnered with store owners like you for decades to ensure that you have the right major oil brands, fuel types, pump technology, forecourt infrastructure, and business know-how that draws traffic to your location. From best practices, site maintenance, tax software, and mystery shop assistance, we provide the knowledge and partnership to make your store successful.
How We Can Help
Industrial Lubricants
In addition to supplying lubricants to retailers across the country, we also supply a wide range of heavy duty lubricants for mobile and stationary equipment in agricultural, construction, forestry, mining, as well as military and marine applications. We blend and distribute a comprehensive range of the highest quality automotive, commercial, industrial, and metalworking lubricants under our own THRIVE® brand. All products and services are expertly woven into a customized solution that will optimally work in your operations to deliver the very best in industrial lubricants.
How We Can Help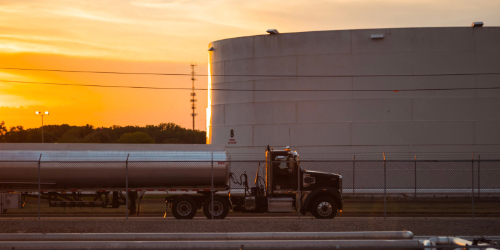 Commercial Accounts
Fuel management is a critical part of your business operations and finding a trusted partner who not only reliably delivers fuel, but also proactively manages your business is the ultimate goal. From supplying standard petroleum products to renewable natural gas, compressed natural gas, renewable diesel, biodiesel, electricity, hydrogen, and propane, our multi-solutions approach covers your energy needs. Fuel supply is more than just terminals, logistics, and putting fuel into your tanks. It's about building lasting partnerships and innovative solutions that keep you ahead of the competition. We offer the tools and services designed to give you a competitive edge while providing a team of people who are committed to your success.
How We Can Help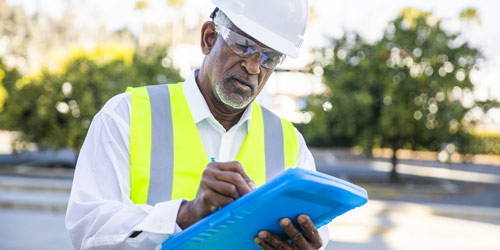 Fueling Infrastructure and Equipment
As an industry leader in fuel equipment installation and service excellence, we sell and service a wide array of products for the convenience store, commercial, industrial, and automotive service equipment industries. In addition to standard petroleum installation, we build public and private, fast-fill and time-fill alternative fuel stations and continue to evolve as the future of fuel changes. We're experienced in natural gas station development and we are excited to expand access to emerging fuels like hydrogen and electricity. Our diverse solutions approach allows us to present options for a multi-fueling station to reflect your polyfuel future.
How We Can Help
Corporate Sustainability Initiatives
We help organizations develop and execute strategies to reduce transportation-related greenhouse (GHG) emissions. Our services include baseline establishment, accurate tracking and reporting, strategic roadmap creation, data-driven recommendations, and operational execution of sustainability initiatives.
How We Can Help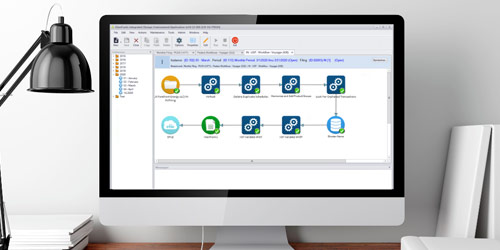 Tax Compliance and Reporting
Tax compliance and reporting is critical when it comes to the motor fuel and tobacco excise tax compliance industry. Our state-of-the-art software offers solutions for excise tax determination, data reconciliation, and license management to provide top tier solutions for our customers' unique business needs.
How We Can Help